What a busy semester! Four tests during last week alone, add some exercises and two group projects and you have quite the schedule (not to mention that you have to earn money for food as well ;) ). But enough ranting, I am learning so much right now and that feels great for a change, no more getting stuck on exams.
Right, so projects, of course I am still working on my Media Center Application which is up to Version 0.5.1 now. The latest update included a complete rework of the Browser functionality, better exception handling and Twitch.tv support. I still have problems with getting youtube playback to work seamlessly.
Additionally my ongoing university projects handle building web applications with java, something I haven't done yet. There seems to be an awful lot of support (spring framework, maven build support,…) for that which I didn't even knew existed. Apparently Java and Web has come a long way from embedded Java Applets.
Music
Currently I am in love with this awesome song:
Food
Homemade Wraps :D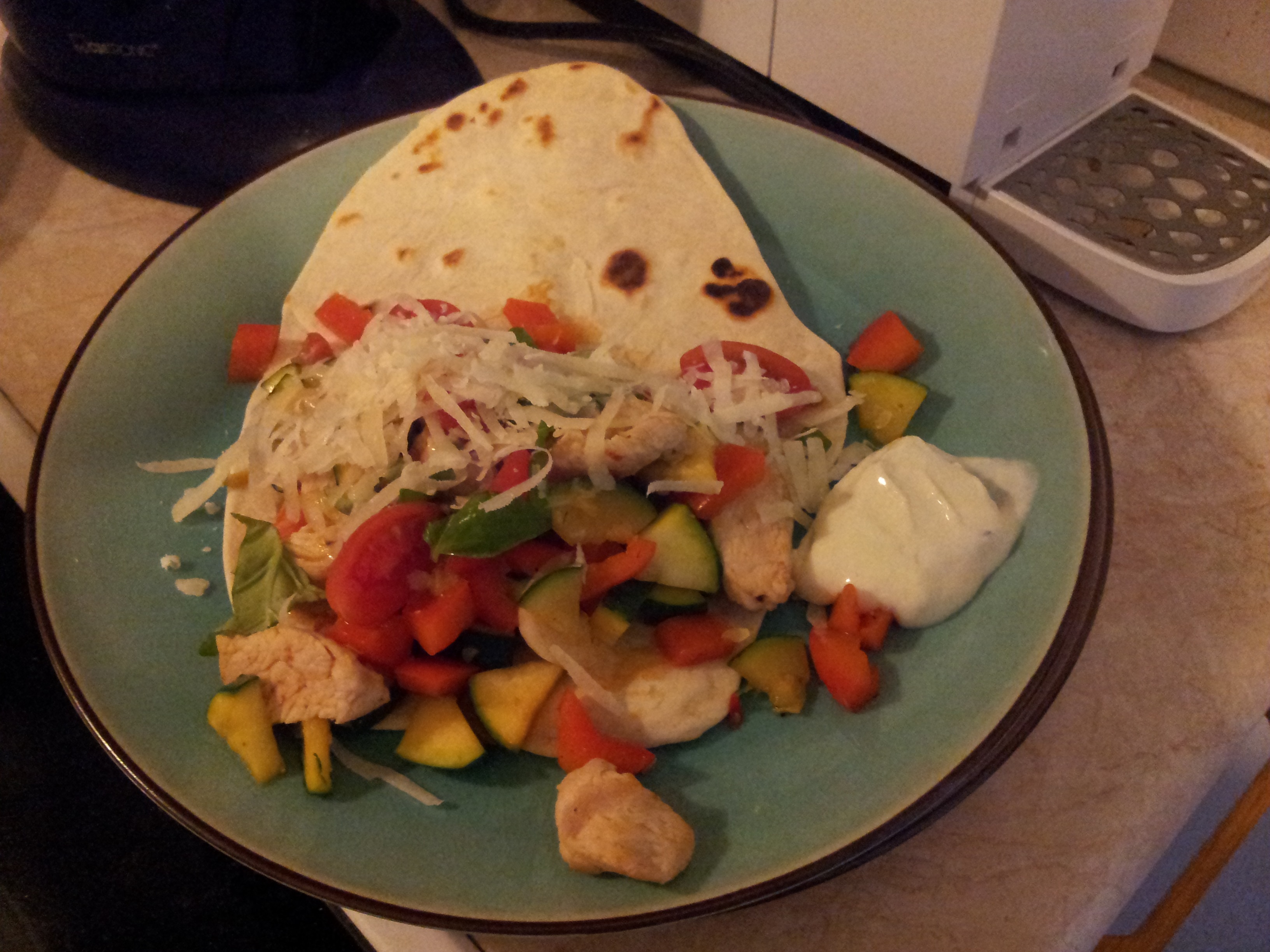 Art
Came across this very detailed and great Graffiti:
fucking amazing #Vienna pic.twitter.com/3llhAWZ58c

— winlu (@derwinlu) April 7, 2014